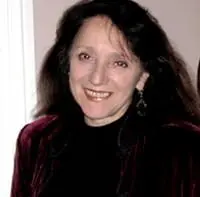 Beginning Therapy or Starting Again
Making the decision to begin psychotherapy or psychoanalysis is a step towards change. Not all therapists and therapies are alike. It's important to find a good match. Someone who works in a way that feels helpful and feels like they "get you". I want to know what is important to you at this time, and what your stumbling blocks have been in the past, as well as what has not worked in prior therapies. My style is interactive. I believe in giving feedback and utilizing a "check-in" approach to jointly assess progress along the way. It's important for me to hear what isn't working for you. I see developing a "voice" as an integral part of growth.
My Experience
I have 33 years of experience working with individuals in psychotherapy and psychoanalysis at all different stages of life, careers, relationships and from a diverse set of cultures, races and ethnicities. I have been teaching and supervising clinicians since 1994 in advanced educational settings. I have also lectured nationally and internationally (and published) on therapeutic technique in individual therapy. My approach is eclectic, drawing from a range of models. I have trained as a "Relational" and "Interpersonal" therapist and psychoanalyst and also have experience with Gestaldt, Bio-energetic, Cognitive Behavioral and Group therapies.
Method
Generally I like to see people once a week although sometimes my patients and I agree that meeting more often may be desirable. I work with your history, your daily experiences, emotions, dreams, your creative process, as well as your feelings and reactions to our sessions and things I may have said. All of these provide information about your obstacles and get at what is standing in the way of your ideals and goals.
SOME TYPICAL ISSUES ADDRESSED WITH PATIENTS
Relationship Issues
Depression
Anxiety
Anger
Sexual Difficulties
Asperger's Syndrome
ADD
Work issues
Achievement of goals
Study habits
Compulsive behavior
Mortality issues and berevement
Identity issues
Low Self Esteem